Covid Precautions At Home
Protect yourself from Covid19 Virus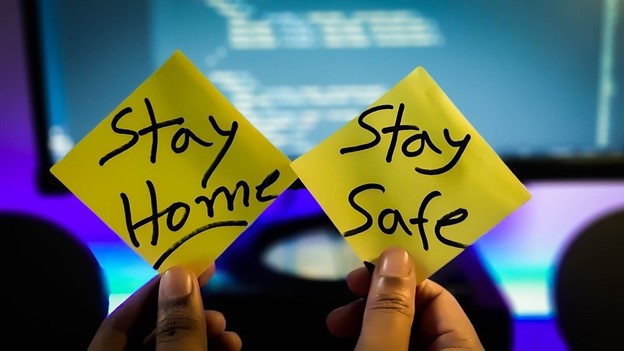 Covid Precautions that can save your Life
Have you ever asked about the precautions you should take at home in case of getting in contact with the Covid-19?…
The media are constantly reminding us that it's important to be clean, to disinfect constantly ourselves, but what about the home precautions?… these precautions could help someone's life and are not explained enough.
This is one of the reasons I've decided to write a list that hopefully can help anyone in need of this information.
…And If you'd like to benefit from the world's most natural-organic, non-chemical, and beneficial products for your body and mind, I invite you to try:
Covid, Precautions At Home
Someone Who Is Ill At Home Should Do The Following To Protect Others:
Stay as far away from all people and pets in the house as possible.

If they would be with other people, they should wear a mask. Masks should not be used by children under the age of two or by someone who has difficulty breathing.

Coughs and sneezes should be covered with a towel, discarded, and hands washed as soon as possible.

Hands should be washed with soap and water for at least 20 seconds, or alcohol-based hand sanitizer should be used.

If at all practicable, sleep in a different room and use a toilet apart from the rest of the house.

Do not swap plates, bottles, cups, or feeding utensils with other members of the family. With each use, either put them in the dishwasher or wash them in very hot, soapy water.

Using your own bedding and towels and don't share them with anyone else in the home.

If the sick person is unable to wear a mask, caregivers can do so when in the same room.

Ensure the airflow is strong in shared areas of the building. You should open a window, use an air cleaner, or switch on the air conditioner.

Allowing strangers into your house is not a good idea. This applies to both children and adults.

Everyone in the house should wash their hands well and often. Wash for at least 20 seconds of soap and water

Wash the sick person's clothes, bedding, and towels in the warm water imaginable with detergent. If at all practicable, they should use gloves when doing their laundry. Since handling the laundry, wash your hands well (even if you wore gloves).

Clean stuff that gets touched a lot with a kitchen cleaner or a rinse every day. Doorknobs, light switches, puzzles, remote controls, sink handles, counters, and phones are all examples. If at all practicable, keep a sick child's toys apart from other toys.

Clean hard surfaces in your home with alcohol-based disinfectants, such as f

urniture toys lock handle countertops

Clean your phone, laptop, and everything else you use on a daily basis at least once a day.

After bringing groceries or packages into your house, disinfect the room.

In addition to disinfecting surfaces, rinse with white vinegar or hydrogen peroxide solutions.
> Discover the 5 Immunity-Boosting Recipes To Stay Healthy During Covid-19
…
Would You Like To Become The Fittest And The Healthiest Version Of Yourself?…
Below Are The Easiest And The Most Effective Ways To Make It Happen!
– Try The Healthiest Organic Products And Supplements > Start healing yourself from today by simply trying some of the healthiest products in the world they offer only here. These products are 100% organic-natural and the reason I like them is that they contain no chemicals and are totally natural and healthy, having these supplements in your everyday life really makes a difference in your life and on your energy levels.
– Start Training At Home With The Best Fitness Equipment > Start training at your home or while traveling! Find a variety of the best fitness accessories, programs, packs, and even DVDs!
– Read More About Fitness And Health > Take advantage of all the knowledge I provide in order to live a better and happier life.
Other Important Resources
The Best Hosting Service > Take a look at this UNIQUE, CHEAP, SAFE, and PROFESIONAL hosting service to keep your site always safe and constantly growing your audiences.
Improve Your Life Today > Would you like to be able to improve your life
and skyrocket your lifestyle?… Take a look at my book, The Bushido Philosophy.
Personal / Eagle Beagle Spirit > Get in touch with me through Instagram
Visit Our Shop or Become An Ambassador for our brand to promote our cool clothing gear!
Always fighting for your rights and your daily improvement,
Juan Plamen
Author