What Covid Patients Should Eat
Nutritious food for Covid patients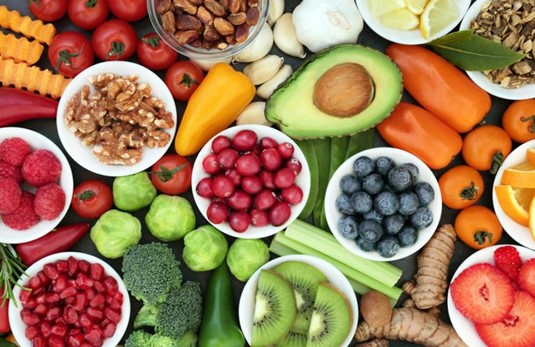 What Kind Of Food Covid Patients Should Eat
Nutrition is essential for good health, particularly when your immune system has been battered and is in a poorer condition than usual. This is valid for those who have contracted COVID-19 during the recent pandemic, as well as those who are sick with viral fever, the common cold, or the flu during the monsoon season.
What you eat and drink now will have a big impact on improving your immune system, which will decide how soon you get back on your feet. Throughout the pandemic, the World Health Organization (WHO), the United Kingdom's National Health Service (NHS), and India's Ministry of Health and Family Welfare (MoHFW) have provided several nutritional guidelines.
A good rehabilitation diet for COVID-19 patients should include the following types of nutrition, based on both of these recommendations.
1. Calories
Your body has been depleted of calories, so calorie-dense foods can help you regain your strength.
Include rice, potatoes, bread, noodles, whole grains, and cereals in your diet, but stay away from foods that are high in empty calories, such as fast food.
2. Protein
Without these life-giving building blocks, you won't be able to start getting healthier, so consume more protein-rich foods to get 75-100g of this nutrient per day. Incorporate as many whole foods, lentils, legumes, dairy, soy, nuts, and pulses as possible into your diet.
If you're not a vegetarian, make sure to eat plenty of chicken, eggs, and fish. Your body needs an adequate supply of vitamins, minerals, and antioxidants in order to fully heal. New and seasonal fruits, vegetables, nuts, and seeds must all be included in your diet.
Remember that you require 15-20 minutes of sunshine every day to get enough Vitamin D.
3. Fresh Fruits and Vegetables
Those are excellent sources of dietary fibre, folate, vitamins, minerals, and antioxidants.
Have everything from apples and bananas to green leafy vegetables in your diet.
4. Immune-boosters
Fruits, vegetables, plants, and certain spices are high in phytochemicals and bioactive compounds, which help to boost the immune system.
Include these in your diet, as well as immune-boosting herbal beverages such as kadha, turmeric milk, green tea, herbal tea, and others.
5. Fluids

:
Infections may cause dehydration, so it's important to rehydrate when healing.
Per day, drink 8-10 glasses of water and if possible make broths, soups, and other beverages a part of your diet.
COVID Patients' Nutritional Suggestions
Try The Healthiest Organic Products And Supplements (Type MARYRUTH for a 15% OFF in your first order!)
Read More About Fitness And Health
…
Would You Like To Become The Fittest And The Healthiest Version Of Yourself?…
Below Are The Easiest And The Most Effective Ways To Make It Happen!
Promotional code (15% OFF Your First Order $23.95+ with code MARYRUTH)
Promotional code (Buy 2 for 25% OFF and get 1 more FREE with code ELD3FOR2)
Other Important Resources
Always fighting for your rights and your daily improvement,
Juan Plamen
Author