5 Immunity-Boosting Recipes To Stay Healthy During Covid-19
Recipes to Stay healthy and Fight against Covid-19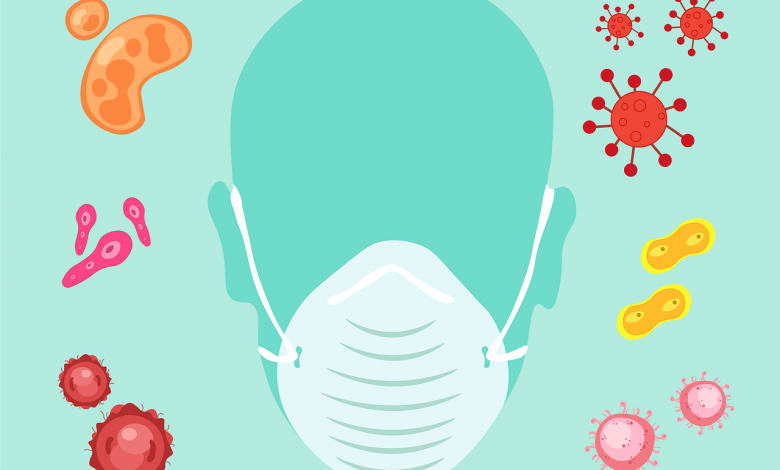 Boost Your Immunity with these Healthy and Tasty Food Recipes during Covid19
The idea of eating to strengthen your immune system could conjure up images of garlic and broccoli on repeat.
However, there are a variety of delicious foods that have been shown to aid in the battle against viral and bacterial infections.
While no foods have been directly linked to battling the coronavirus, a healthy diet will help your immune system stay high.
Green Peach Smoothie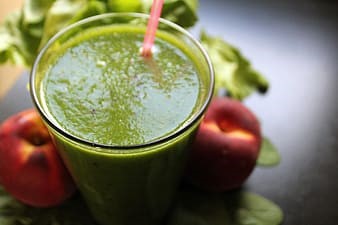 With a hefty dose of fresh spinach and a sweet bite of pineapple, this tasty drink confidently wears its greens.
Spinach is high in iron, which aids in the proper functioning of our immune cells.
Its vitamin C content not only acts as a natural antioxidant but can also aid iron absorption.
Drinking your greens raw has an additional health benefit: you'll get more nutrients than if you ate cooked spinach because heat depletes some nutrients (such as vitamin C) in green foods.
Pasta With Sun-Dried Tomato Almond Pesto and Chicken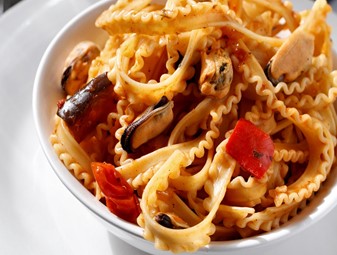 Lycopene, a key antioxidant found in tomatoes, has been linked to a reduction in inflammation, which is a vital aspect of disease prevention.
According to the National Institutes of Health, the high levels of vitamin C contained in red fruits help protect against free radical destruction. Almonds (which are used to make the pesto sauce) on the other hand are high in vitamin E, which helps immune cells stay healthy.
Meanwhile, the chicken's high protein content aids in the regulation of the immune system by releasing defender cells and generating antibodies.
Mexican Stuffed Peppers With Vegetables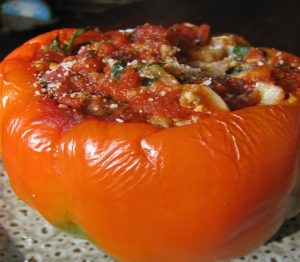 You don't have to be a vegetarian to love these hearty stuffed peppers; their zesty Mexican taste, savory cheese topping, and high protein content from beans and rice can cater to even the most ardent meat-eaters.
You'll still enjoy lots of immunity-boosting benefits: One medium red bell pepper has 152 milligrams of vitamin C, which is about 170 percent of the recommended daily intake (RDI) for men and more than 200 percent for women.
Salmon Kale Caesar Wraps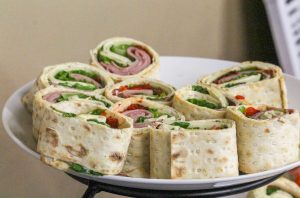 Salmon and kale have earned the title of "superfood" for a good reason. The omega-3 fatty acids in pink fish help to suppress systemic inflammation and can help improve the body's disease-fighting response, according to science.
According to the Cleveland Clinic, kale contains vitamins A, C, iron, and zinc, all of which contribute to a strong immune system. Kale is also rich in folate, a B vitamin required for the formation of red and white blood cells in the bone marrow as well as the conversion of carbohydrates into energy.
Popsicles of Mandarin Orange Yogurt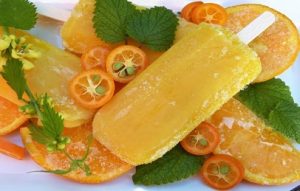 Sugar causes inflammation in the body, which is harmful to the immune system.
The correct sweetener, such as raw honey, will, on the other hand, help to strengthen your defenses.
To include immune-boosting probiotics, these smooth, low-sugar ice pops start with a yogurt base. They make for a guilt-free post-meal indulgence, with mandarin oranges for vitamins C and A and a hint of honey for sweetness.
Now, just try these 5 immunity-boosting recipes to stay healthy during covid-19!
… What's your opinion about the 5 Immunity-Boosting Recipes To Stay Healthy During Covid-19? Feel free to write your opinion on the comment section on send me a private message like most of you do, cheers!
Check My Private Library For Fitness And Health, Must Reads!
Read More About Fitness And Health
…
Would You Like To Become The Fittest And The Healthiest Version Of Yourself?…
Below Are The Easiest And The Most Effective Ways To Make It Happen!
Promotional code (15% OFF Your First Order $23.95+ with code MARYRUTH)
Promotional code (Buy 2 for 25% OFF and get 1 more FREE with code ELD3FOR2)
Other Important Resources
Always fighting for your rights and your daily improvement,
Juan Plamen
Author