The Success Journey of Carlos Cerezo
Top Financial Entrepreneur Carlos Cerezo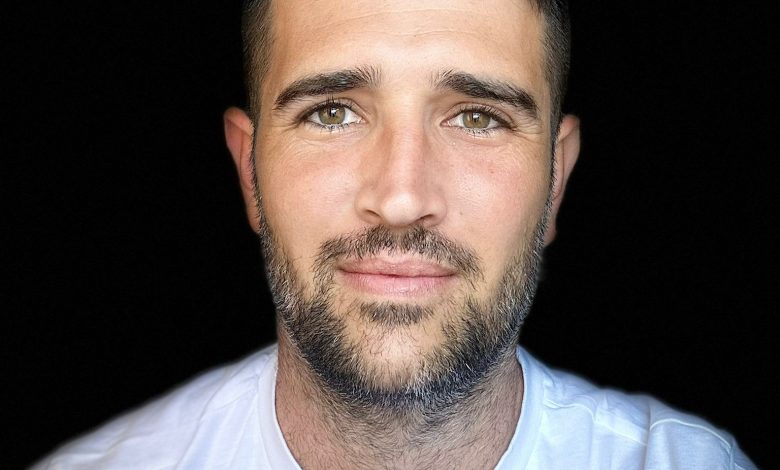 Carlos Cerezo is a highly respected entrepreneur, investor, and financial coach who is making waves in the world of finances. With a passion for finances that dates back to his early years, Carlos has developed a wealth of knowledge and experience that he is now sharing with others through his coaching and training services.
Carlos began his entrepreneurial journey in 2015, and quickly gained recognition for his ability to identify and capitalize on opportunities in a variety of industries. With a keen eye for detail, a willingness to take risks, and a deep understanding of financial markets, Carlos has built a portfolio of successful businesses and investments that have allowed him to live out his passions and inspire others to do the same.
Background Story of Carlos Cerezo
The reason Carlos Cerezo is a successful entrepreneur nowadays, is because he's been through many hard times and setbacks, and still, he's been managing the situations in such a way that nowadays he deserves to be called an entrepreneur.
Carlos went from investing his money in a "supposedly" trustable company, having put the 60% of his net worth and recruiting thousands of people to participate, it ended up that the business he was trusting, was a terrible mistake, because it was a Ponzi Scheme.
After that big scam, he was devastated, but still, his passion and love for finances and people who want to succeed managed him to create his own MLM Business (Multi-Level-Marketing) and help people to have success in the financial world, but, it was too difficult to rebuild trust with people, so he decided to shut down the business and re-plan everything.
After all of this, he kept on working really hard and networked with a few companies, which, in the end, brought him amazing and positive results. One of his most known achievements was made in iGenius, where he gained the rank of Global Executive within the company.
And from what he is really proud of the most, is from developing a unique and successful AI algorithm that enables his community to generate passive income and profit from the stock market hands-free.
As you can see guys, after pain and struggle, he's managed to make it to the top and have massive success in an impact in the financial world in which we live today.
Carlos Cerezo, The Ultimate Financial Coach
As a financial coach, Carlos offers a range of personalized coaching and training services designed to help individuals and businesses unlock their financial potential. Whether you're looking to improve your personal or company finances, invest wisely in financial markets, or navigate tax season with ease, Carlos has the skills and expertise you need to succeed.
One of Carlos's key areas of focus is personal and company finance coaching. Through his coaching and training services, Carlos empowers individuals and businesses to take control of their finances, set goals, and make informed financial decisions. He provides guidance on budgeting, cash flow management, debt reduction, and financial planning, helping his clients to achieve financial stability and security.
Carlos also has a wealth of experience in investing, and offers coaching and training services to help individuals maximize their investment potential. He provides guidance on a range of financial instruments, including stocks, bonds, commodities, and cryptocurrencies, and helps his clients to develop investment strategies that align with their goals and risk tolerance.
Another area of expertise for Carlos Cerezo is taxes
He understands that tax season can be a stressful time for individuals and businesses alike, and offers personalized coaching and training services to help his clients navigate the complex world of taxes with ease. Whether you need help with individual or business tax planning, preparation, filing, or strategies to minimize your tax burden and maximize your deductions, Carlos has the knowledge and expertise you need to achieve financial peace of mind.
Carlos's skills and dedication have earned him recognition from the financial community, and he continues to inspire and guide others on their financial journeys. Whether you're just starting out on your financial journey or looking to take your finances to the next level, Carlos Cerezo is the coach you need on your side. With his passion, expertise, and commitment to helping others succeed, he is truly a force to be reckoned with in the world of finance.
To get in touch with Carlos Cerezo, you can visit some of the next links below:
Instagram | Facebook | Twitter | Linkedin
Check My Private Business Library: Earn More By Working Smarter Books
Read More About Business Here > Business Development Blog
…
Would You Like To Become Financially Independent or To Get Back On The Right Track Of Your Life And Claim Your Freedom?
Below Are The Safest And The Most Efficient Tools!
Other Important Resources
Always fighting for your rights and your daily improvement,
Juan Plamen
Author