The Success Story From Jessica Klemme (Motivational Speaker/Moderator)
Learn why every moment matters by reading this story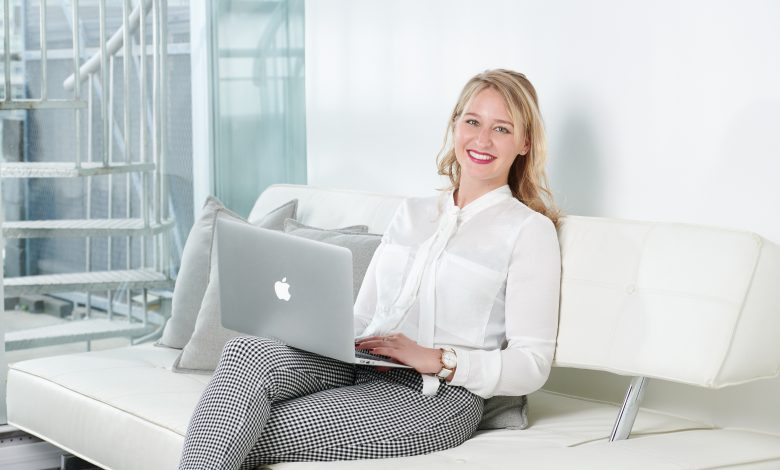 The Story and Life From Jessica Klemme
My name is Juan Plamen, the owner from this non-lucrative blog and the founder of the agencia SEO Mallorca Seo Aim One, and in this article, I'm going to write about Jessica Klemme, who's actually a motivational speaker and moderator who's inspiring and helping thousands of individuals to achieve their goals and live a better life by sharing some of her secret happy and success formulas.
In the above lines that follow you'll have the chance to get to know more about Jessica, her business, and some of her life experiences, now, get all a sit and get ready for the questions and answers interview!
Introduction
When and Where Have you Been Born?
I was born on 19.Jan.1989 at 3:03 am. in Herford, Germany. (North Rhine Westphalia)
I wasn't born normally. they needed to get me with birth forceps because my mum had no strength as she still suffered from a recent stroke.
What do you Love the Most About your Childhood and What has Influenced you the Most Into Becoming the Great Person you are Today?
I loved our safe, peaceful, secure place in Holzminden in a little but beautiful apartment until I became 7…
When we left this place, everything changed for me. I remember me and my mum living in a little town named Holzminden back then I was a girl only 6 or 7 years old.
I remember how this place was so beautiful, peaceful, secure… I even remember some of the names of few from my good friends (Ramona, Ann Marie for example) and a guinea pig named Mucki, which I loved so much!
It was an easy-going environment, few green areas, and a place where I've learned basic and traditional things like how to ride a bicycle.
Besides that, I took vaulting lessons in Holzminden… all I can say is that I loved everything there so damn much and its simplicity, there was beauty on it!
The Most Influential Events That Influenced Jessica Into Becoming who she's Today
Why Jessica Had to Leave Holzminden (1st Influence)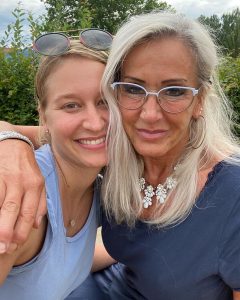 The reason we left Holzminden is that my mum met a person back then who promised her the world for a "better" life… now I'm gonna tell you what you need to know:
My mum physically and mentally struggled from her stroke and left-sided paralysis leg ( till today it's slightly paralyzed and she hobbles) because of obstacles being physically restricted she started to suffer more mentally and ended up getting bad depressions.
She had no strength to work as a hairdresser anymore and started to suffer from self-doubt and no self-love anymore, in fact, she didn't value herself anymore. (now even less than before: first suicidal trial when she was 14 ) her childhood was a nightmare too…
She got so scared of not giving me the life she wanted and desired for me… she became very dependent on others and especially on toxic and narcissistic men.
My Mum didn't experience the best childhood possible…. she missed some love and because of it, she couldn't give it to me or had hard times when trying to give me some of it ( one day she said to me: "I was sitting at the heater to get a little bit of warmth on my body" …that caused me sadness and so many tears.
I felt that and I figured and observed this circle of not healing ourselves and less self-love ending in a big drama all the time, that's why I discovered very early that SELF-LOVE and Healing is the most important thing, to not bring innocent people (children) in danger in the future when they grow up.
This person my mum was meeting, my stepdad, was evil, narcissistic, and manipulative.
Now, we all (my half-brother was born meanwhile ) suffered from it, viral humiliation, mental abuse every day.
The hate and toxicity came all over us. There was no love anymore.
It got me so bad that I was a teenager started to make plans on how to get rid of him… I can't go into detail here because I don't feel comfortable but i'll publish a book where I will go in detail and about what happens behind closed doors when you live with a narcissistic person
Now, my mum lived in a big house, had a car, vacation trips, materialism, but we were all sick.
I was mad at her for a while until I understood and realized where she was coming from.
Two Important things that Jessica Considers Important:
NEVER JUDGE A BOOK BY ITS COVER. Never judge people, don't be superficial. Look behind people's eyes and try to understand their actions.

It doesn't matter how big the house is, it's important how happy the people within the house are.
Some of the Toughest Times in Jessica's Life and How she Overcame them (2nd influence)
One night, my mum, brother and I secretly moved out of that horror house. Everything was planned over weeks and we escaped when the narcissist left for an earlier work shift.
I can't tell you what a relief I felt after moving…
My toughest times started when I got sick with an eating disorder (bulimia) due to the mental abuse (a bit of anorexia too for a short time ) and leak of love in my life. I lost self-love and self-respect too (as my mum ).
I remember back then how I lost my mind and I couldn't fight against it… It was too painful to live in that disaster.
My whole life was almost directed by my stepdad, I did what he wanted me to do.
My mum had no idea and no strength to look after me and I was too weak and too scared to say: NO!
I felt empty and had no joy in life, even if I tried… I felt almost numb. It was tough to work in jobs, I always knew these were not for me, but I was too weak to break that malicious circle.
First, I had no idea of how to get out of it.
I turned 23 (I am 32 now) and I was desperately unhappy with my life.
That's when I realize… I HAD TO MAKE A CUT
How I Over these Though Times:
I wish people would make a change from inspiration more often and not from being desperate…

and that's my goal: to inspire people.
First of all: I was looking for my real dad, I was looking for real fathers /parents' love, I contacted him and we met.
He and my mum broke up when I was 2, he was too young (19) to take responsibility for a child and
he somehow decided on a career… not a good career. He ended up in jail because of fraud and tax dodging.
Due to that, my mum couldn't really get a hold of him and was in a new marriage with a toxic man who also had an influence on us to restrict me from seeing my real dad.
However, when I met my dad he was able to give me that real love and that real hug, he had a little bit of a positive influence on me to give my life a chance, I enjoyed him from when I was 16..17ish until I turned 24.
But one day…
One day my dad passed away from a heart attack on 13.03.2014. He went through a lot of things as well, lifted an unhealthy life.
What I learned from it: Life is limitless. Live every day like it could be your last day.
My mum and my dad have been my biggest mentors of how I don't want to be. I relate it to the dependency and crime attitude and money focus of my dad.
Money means nothing if you use it the wrong way, and if u don't love yourself it ends up in a circuit and drama.
However, let's continue on how I overcame it:
At 23 I decided to take 1 year of unpaid vacation. I sold everything and I started to travel through Australia to find purpose and meaning in life and to heal myself and learn to open up to strangers.
I got my eating disorder slightly under control by confronting myself and telling people my issues, because of that I knew I was changing and I received so much love as I never experienced before.
I met open-minded people everywhere, people who wanted to accomplish and build something their own to change the world for the better. I build reports everywhere.
One important thing I wanna say is… If you don't make yourself vulnerable, you will always feel lonely.
At 24 I continued to heal fully, by doing a bodybuilding competition, strict training, and eating plans that helped me to balance my food and to accept my body again even with more pounds!
I also developed mental strength, resilience, discipline, and determination.
At 25 I decided to quit my old job and I started to work self-employed as a personal trainer and instructor. In the two next years I spent 2 more years overseas in Canada.
I still continued to work as a personal trainer, helping people to change physically but focused more on the mental and psychological part …while I was already busy developing my personal brand JESSICAN in 2020.
Overall these years I figured out how much potential I carry to help people out of many Life situations.
The outcome from all my experience… I am a damn life coach and I have the power and strength to make things happen and spread this positive energy and confidence to other people also!
If i can grow spiritually, get myself out of toxic relationships, change my fitness, get myself out of depth..I can help others to do the same, with the right mindset.
What do you Love Doing Today and What Keeps you Going Nowadays?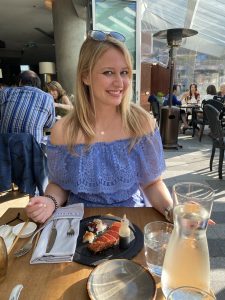 Currently, I'm business-wise I am a life coach and CEO, and besides that… I like motorbikes a damn lot!
I love to consult and coach in the areas of life. In my opinion, body, mind and soul need to be synchronized to enjoy and live with meaning and that makes sense.
JESSICAN, my brand, is an affirmation that tells people to never give up and to always believe in themselves.
I love to coach 1:1, but also consult CEOs and employees in seminars. Mostly I have a focus on Emotional Intelligence, as I consider this is a very important asset to have in life. For business, entrepreneurs, and to develop personal and business potential in general.

Next to that, I am a business owner of a tanning salon in Hanover. It's beautiful to give people 15-30 min breaks to refill with vitamin d to feel refreshed and relaxed.
Besides that, I love to work on projects and to work in teams to create things together.
My recent one is Berrybliss. A Bio Noni energy drink, noni juice has a wonderful effect to increase metabolism…as one of the many benefits.
I love fitness/dancing and traveling and spending quality time with good friends and family.
What keeps me going…
My Mum and my brother are my big WHYS in life.
My motivation, my everything. Because of them, I don't give up.
I want to help my mum enjoying the rest of her life and take her on many trips to show her the beauty of the world and show her what I saw overseas.
I continuously set myself goals in life. My actual dream is to build my own JESSICAN Academy.
To go on stage as a speaker, to share my story, and reach out to as many people as possible to have a positive effect on their life decisions.
That's my mission: to serve others to live a mentally and physically healthier life to do what they're meant to do.
Which Advice Would you Give to The Future Generations and How can we Get in Touch With you?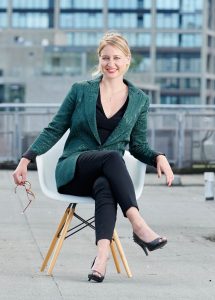 It's hard to give advice, as everyone has an individual story, but I love to teach from experience and one piece of advice is that it's one of the most important things to deal with bad childhood experiences/traumas as early as possible.
It's important to talk and to open up, building trust with people… If we don't do it, it can have a huge negative impact on personal and professional growth.
Personal development is definitely important, and to find our own individual tools to handle situations in life.
If we change, everything is changing around us and the law of attraction can start to work, the universe is always for us, never against us, but it's US and our mindset that needs to change first to start seeing progress.
The second piece of advice is to get resilient to other people's opinions or "haters".
Do what feels right and do it with love, ALWAYS listen to your intuition because it will guide you in the right path.
There is no right or wrong. just do it and say JESSICAN!!! xoxo
How to Get in Touch With Me:
My phone number: +49 1525 289 39 74
Email: [email protected]
Instagram: jk_jessican and jessica_klemme
Youtube: Jessica Klemme JESSICAN
Homepage: jk-jessican.de
…
Check My Private Psychology Library: Best Digital Books for Personal Development
Read More About Personal Grwoth Stories Here: Personal Growth Stories
…
Would You Like To Be Able To Help, Heal, And To Change Your Life And The Life Of Many People By Learning New Skills?…
Below Are The Easiest And The Most Effective Ways To Make It Happen!
Other Important Resources
Always fighting for your rights and your daily improvement,
Juan Plamen
Author