How To Discover Your Passion (Secret Tips)
Find your true passion by doing this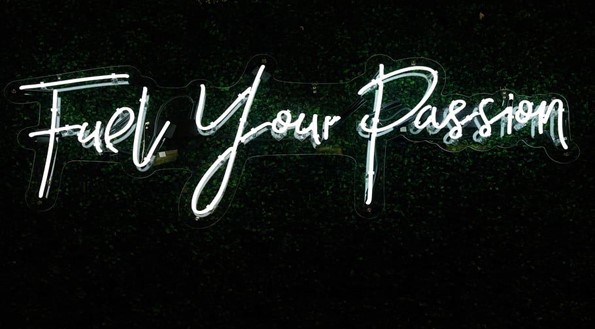 How to Discover Your True Passion to Become Happy and Free
First of all… what is passion?
Here's my point of view… In life, a desire motivated by passion will ALWAYS yield the best results.
Passion is one of those terms that can either make you roll your eyes because you're a "realist" who believes work should just be work, or it can overwhelm you because it's too large and intricate to ever understand.
Finding your true calling is a journey in and of itself and sometimes you've just to challenge your limits, so don't be frustrated if you haven't figured it out yet and always continue to try new things.
Even if you have to construct it, it will soon or lately come, believe me. Never ever give up if you discover your passion or find yourself on the verge of discovering it. (Learn here how to improve your self-esteem)
What if you know what you're passionate about but don't follow through? This is the major issue most of the time relating to passion.
…you can have all the passion in the world for something, but it's pointless if you never do anything about it.
Perhaps you have a good career that pays the bills but does not allow you to pursue your true love? you're worried about what will happen if you make a change?…
Yeah damn, I certainly know that a change is frightening, but it is only when we go outside of our comfort zones that we realize what we have been losing out on and what we're capable of if we dare to challenge our limits.
Now at this point you're probably wondering…
What Makes Finding my Passion so Important?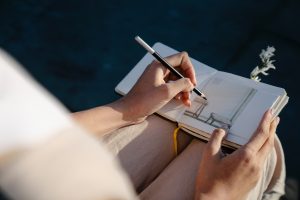 When seeking work, one piece of advice you might hear is to "follow your passion." Following the work, ideas, and initiatives that make you feel fulfilled and driven can lead to careers you'll enjoy and excel in.
While the concept is simple, defining and following what you are passionate about can be difficult… (If you haven't decided yet on your career here's an article that will help you choose the right career for you).
Finding your calling is a never-ending, sometimes passion-long process. Finding the topics, tasks, and industries that fascinate you takes a lot of thoughtful self-reflection, attention, and effort.
Although thoughts and motives differ widely from person to person, this post I guarantee will look at how you might incorporate your hobbies into your work.
You and I already know that some people choose to explore their passions outside of work in their spare time, while others opt to devote their entire working passions to them.
So in fact, your decision will be based on your passion, if it can easily be translated into sustainable living, and whether you want your paycheck to be linked to your passion.
Indeed Hiring Lab recently discovered that today's college grads value passion over money. What I mean by this is that work may become less of a chore and more of an element of a meaningful existence only when you are enthusiastic about what you do.
Whether you're just starting to consider your career options, are stuck in a job that doesn't excite you, or want to make a career change here're some steps I'm going to write below and hopefully help you.
Steps to Identify and Discover your Passion
1. Aim for High Points Each Day
For whatever reason, you could look forward to a certain day of the week or time of day, perhaps it's a scheduled meeting, task, or period of time, just intentionally think about it.
You might also notice some pleasant surprises or unexpected events that turn out to be the highlights of your day. Pay attention to both seemingly significant and unimportant events that occur throughout your day's peak.
While many of these excellent times may occur at work, you may realize that your high moments come in the time you have for yourself, friends, and family when you are not at work.
Keeping track of where and with whom your high points occur will help you determine whether or not your passions are legitimate so take note of this last you've just read because it's important.
2. Keep Track of How you Spend your Time and Money
We tend to spend our resources, including time and money, on things that are important to us. Look over your credit card bills and bank accounts for any patterns.
Examine the subjects of the books, publications, films, and podcasts you listen to. Keep track of how you spend your leisure time and what activities make you happy. (Learn about time management here)
Finally, determine whether your hobbies and interests share a particular genre, subject, or topic. It's possible that the hobbies that have remained with you over the years are more closely tied to a passion than to a freshly discovered interest.
3. Consider Things you Enjoy Teaching or Discussing With Others
Just take a look at how you interact with others.
What are your favorite types of conversations?… do you get very excited when talking about a particular topic?…
Consider whether there are any chores or topics that you frequently teach others about because these are frequently the things that we value the most.
4. Consider your Strengths
Taking the effort to identify both your soft and hard skills will help you realize if you've invested enough time and resources in developing talent.
You might, on the other hand, have a natural talent that makes you feel confident and driven when accomplishing particular jobs.
5. Make your Choice for a Career
Spend some time looking into other occupations once you've narrowed down your areas of interest. You can do so by looking through the job titles on Career Paths, you can also look for job openings on Indeed.
Reading job descriptions may assist you in identifying positions that you are drawn to. Reading about a specific task or duty that interests you may lead you to discover other, related roles that are a better fit.
You might also discuss your areas of interest with your manager or employer, as well as what you've found motivates you.
If you enjoy working for your employer but are unmotivated in your current position, there may be opportunities for you to take on more responsibilities.
Check My Private Library For Personal Development
Read More About Personal Development
…
Would You Like To Be Able To Help People By Learning New Skills?…
Below Are The Easiest And The Most Effective Ways To Make It Happen!
Other Important Resources
Always fighting for your rights and your daily improvement,
Juan Plamen
Author