Reasons Why Passive Income Is Important
Passive income meaning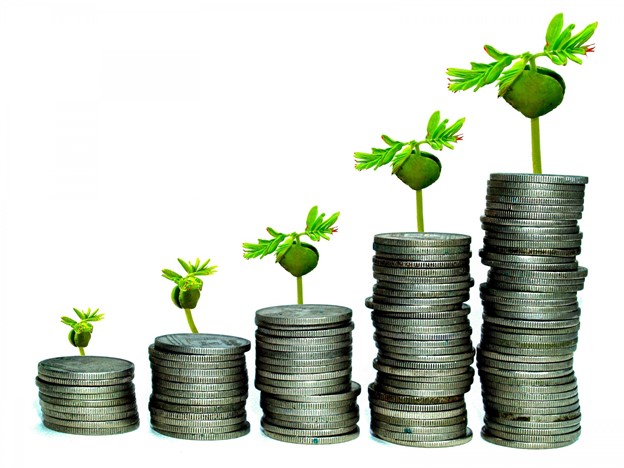 6 Reasons Why you Should Build a Passive Income Stream
It's no wonder that passive income is one of the most discussed and sought-after aspects of personal finance, and with good reasons is an important aspect, believe me.
I mean, have you ever wanted to live with freedom and leave without having to worry about damn anything?… I bet you do!
That's the point about passive income, it can help you achieve your financial goals in a variety of ways, from accumulating vast wealth to avoiding a paycheck-to-paycheck lifestyle.
However, this raises the question of why passive income is so significant.
In a nutshell, passive income is essential because it provides financial stability, prosperity, and independence.
Furthermore, since passive income is not constrained by your time and effort, it may have a substantial and meaningful impact on your ability to accumulate money.
To put it another way, passive income is one of the most effective ways to improve your financial position and to help you gain some more freedom.
And hell… If that isn't enough to persuade you, I'll go into the top six reasons why passive income is relevant in the rest of this guide!
Improved Financial Stability

Less Reliance On A Paycheck

It's Easier To Achieve Your Goals

More Freedom To Pursue Your Passions

Early Retirement

Reduced Stress
1. Improved Financial Stability
One of the most significant achievements on the path to wealth is financial stability. To put it another way, if you can look at your financial condition and confidently say that you can weather a severe financial storm, you're on the right track.
And even better, if you can bank on revenue rolling in without having to fight for any cent of it, you're on your way to financial security and stability, so the more capital that comes in, the more secure and stable your financial situation can be.
When you don't have to work with every dollar you get, you can relax, take a step back, and make better financial choices, which increases your financial security.
It's a lovely little cycle, and it's one of the primary reasons why passive income is so valuable in personal finance.
2. Less Reliance On A Paycheck
Nothing compares to the anxiety that comes with surviving paycheck to paycheck… if you find yourself in this position, one of the smartest things you can do is bring some passive income to your life.
It's no secret that when you're trading time for money things can get a little stressful at times and we both know you and I that the more you can get away from relying on your next paycheck the lighter your life can and will become.
One of the most significant advantages of passive income being the ability to escape the paycheck-to-paycheck lifestyle. And if you're sick of pinching pennies just to get through before your next paycheck, I strongly advise you to work for and grow passive income streams.
3. It's Easier To Achieve Your Goals
Have you ever said to yourself, "If only I had more resources, I could accomplish my financial goals much more quickly…" That's just one more explanation of why passive income is so beneficial.
Whatever financial goals you have in mind, developing certain passive income sources that allow you to earn money at any time of the day would help you reach them even more quickly. 
4. More Freedom To Pursue Your Passions
In a similar vein to leaving the paycheck-to-paycheck lifestyle, once you get any passive income coming in you will instantly find yourself with the opportunity to fulfill your dreams or maybe your dream job.
I want you to consider this: if you depend solely on your active income to make ends meet, it's possible to get trapped in a career you despise… quitting a career is difficult enough.
It's particularly difficult to leave a job because you don't have enough money to pay your deposit, which is due in two weeks, on the other hand, if you have a steady stream of passive income streaming into your finances you will have the ability to do the things you really want and deserve.
5. Early Retirement
For certain people, retirement is a goal that they will pursue later in life. However, if you grow any passive income sources retirement might not be as far away as you thought.
Seriously, if you want to retire at a damn young age, passive income should be your primary source of income.
Whether it's from creating a company that runs without you, trading in the stock market, or a mix of several different income streams, passive income is critical if you plan to retire early.
6. Reduced Stress
After everything we've discussed so far, there's one thing we've discovered in common.
It's simple: passive income has a one-of-a-kind way of alleviating financial tension… I can assure you from experience that a life with passive income is far less difficult than a one without it, but of course…
It's the educational system and the schools interested in teaching you that?… or rather they're more interested in teaching you to trade your time for money? I want you to think about that.
It's only natural that passive income will help you relieve financial tension because it raises your financial security, margin, independence, and so much more.
So, if your financial state has you feeling a little tight around the collar, you might need to prioritize passive income a little more.
P.D. If you're interested in understanding how money works and to start making more money I really recommend you to check this course.
Check My Private Library For Business And Earn More By Working Smarter
…
Would You Like To Become Financially Independent or To Get Back On The Right Track Of Your Life And Claim Your Freedom?
Below Are The Safest And The Most Efficient Tools!
Other Important Resources
Always fighting for your rights and your daily improvement,
Juan Plamen
Author