Set Your Goals And Achieve Them Successfully
Success in your life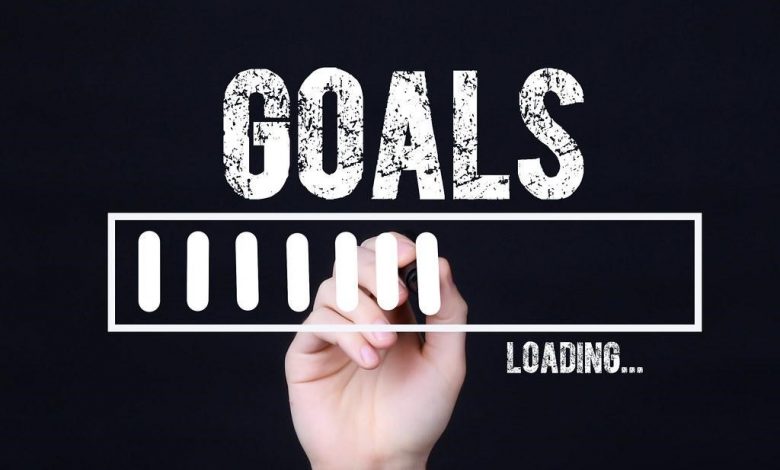 Achieve Your Goals Successfully
Many of us make New Year's resolutions at the start of each year, we reflect on what we accomplished (or did not) in the previous year and make new resolutions for the coming year.
Regrettably, not everyone understands the distinction between a resolution and a goal, and only a small percentage of people know how to set and accomplish goals.
To say so, only 9.2% of people believe they succeeded in keeping their New Year's resolution, according to the Statistic Brain Research Institute. And after the first month, 42% of people give up.
However, guess what? there is a way!
If like so many of us, you want to save money this year or boost your self-esteem, this is the place to be. We will make our resolutions into objectives and successfully accomplish them. Here's how to go about it.
In this post, I will teach you how to set goals and accomplish them.
But first, some basic concepts you must understand.
What Does It Mean to Have a Goal (And What Doesn't)?
A goal can be whatever you want it to be. A goal, however, is not a wish or a hope.
For example, my ambition is to own a house, I intend to take better care of my health in the future… those are fantastic and admirable ambitions. However, they are not objectives. A goal is a precise objective, It's quantifiable.
Reframing those dreams into goals would look like this: Over the next five years, I will save $40,000 and have enough money for a down payment on a home. Alternatively, I would lose ten pounds in the next three months.
You must know when you will arrive at your destination for anything to really be a goal, and when you get there. Those are the types of objectives that will help you succeed.
Dream Big, But Start Small When Setting Goals
Picking a small measurable milestone is one of the most effective ways to set a goal.
If your long-term goal is to save money for a house, your first goal would be to save $1,000 in the next three months. If getting healthier is one of your goals, then decide what it means to be healthier for you, perhaps eating two servings of veggies every day for the next month is the answer.
Alternatively, you should go for a five-times-per-week walk. (read about the benefits of a morning walk)
Dream big, but start with a single practical step that will get you closer. Remember, setting a specific goal should be simple and measurable. Once you've completed the first, you can set a new goal that will help you get closer to your dream.
How To Reach Your Goals
Deal With Your Fearful Thoughts
Let's be honest for a moment.
You're thinking your objective is terrifying, you have doubts about yourself, you're not sure if you'll be able to do it, you've tried and failed before. You're asking yourself what if it becomes uncomfortable?… what if you're required to perform tasks you've never performed before?… this and many other thoughts and doubts are starting to appear on your mind when trying to achieve objectives, right? (read about fear of failure)
Well, I have one short-term and long-term solution.
Just start on being honest with yourself about what's going on in your head, write down your fearful thoughts as well as your objective when you sit down to build it. Take a look at what they have to do and then choose one small practical thought to help you reframe what that negative voice is telling you.
If the voice says, "I'm not good with money," consider whether or not that statement is true. What does such a broad statement imply? you may not have always achieved your objectives, but you have taken several steps forward in your journey.
Reframe that negative thinking instead. Try thinking to yourself, "Sometimes I have handled my money." "It's possible that I can learn to handle my money," for example.
That's really important, because you'll never get where you want to go if your body is going one way and your mind is going another.
Make a Schedule For Completing All Of Your Tasks.
Consult your calendar once you've completed your whole list.
Schedule each task once you've found some time, you'll review your expenses on Tuesday at 2 p.m., you will examine your sources of taxation on Thursday at 7 p.m. Take it one step at a time as you work your way through the list, scheduling each task is an excellent way to keep track of that massive to-do list.
All you have to do when Tuesday 2 pm rolls around is that one way. You don't need to be concerned about the remaining steps because you've already decided when you'll complete each one.
Admire Yourself On Your Efforts
According to research, rewarding yourself for a habit change along the way increases your chances of achieving your goal. In order to truly cement the new routine, you must make it enjoyable, so why not giving yourself a prize every time you achieve certain goals?
Final Words
Rather than simply reacting to what life throws at you, take proactive steps to go out and create the future you desire. While we may not be able to control everything that occurs to us, we can control ourselves by setting goals to achieve our big dreams.
Check My Private Library For Personal Development
Read More About Personal Development
…
Would You Like To Be Able To Help People By Learning New Skills?…
Below Are The Easiest And The Most Effective Ways To Make It Happen!
Other Important Resources
Always fighting for your rights and your daily improvement,
Juan Plamen
Author