Have An Optimistic Outlook
Train your Brain to be more Optimistic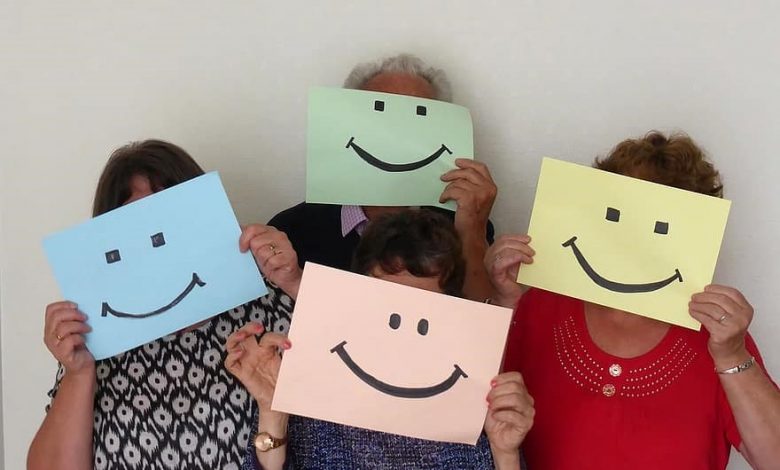 How To Become A Positive Person and Find Happiness
Optimism is a mentality expressing an expectation or desire that good, favorable, and desirable will be the result of a particular undertaking, or outcomes in general.
The glass filled with water to the halfway mark is a popular idiom used to demonstrate optimism vs pessimism: an optimist is said to see the glass as half full, whereas a pessimist sees the glass as half empty.
"Optimism is a strategy for making a better future. Because unless you believe that the future can be better, you are unlikely to step up and take responsibility for making it so."

– Noam Chomsky
Why Should You Be Optimistic?
Optimistic people, both in their professional and personal life, are likely to be more successful.
The idea that they are more energized and efficient gives them greater achievement at work.
Research published in the Journal of Personal Selling and Sales Management linked confidence to improved efficiency in sales. It clarified that it is the essence of selling that even the strongest salesperson will fail far more than succeed, but by helping the salesperson resolve the unavoidable rejections, "optimistic expectations are critical to success."
Conventional wisdom is that success produces motivation, but Seligman offers proof that shows that the opposite is true: an ambitious outlook and mentality contribute to success. He also uses a salesman as an example; an optimist would persevere and crack through an unseen obstacle at a given moment when a pessimist may lose confidence and give up.
Sometimes misinterpreted as laziness or a lack of talent is the failure to persevere and excel. Seligman observed that persons who quickly give up seldom question their own perception of disappointment or dismissal.
On the other hand, optimists seek constructive explanations for rejection and aspire to be different. A positive outlook has been related to various health benefits.
One such gain comes from reducing the stress impact. Stress has been related to elevated levels of inflammation, weaker immune systems, headaches, and other symptoms and is harmful for the body.
Optimistic individuals are not immune from stress but can withstand stress more easily than depressive individuals. Learn how to depression
How You Can Become An Optimist?
Change Your Thoughts
In your life, you've got options. You can spend the day cleaning or spend the day relaxing. You'll be able to go out to eat or cook at home. For the long-lost mate, you can have coffee or you can blow it off.
And you can actually try to stay optimistic, or you can either choose to act as you are. In a cynical world, being an ambitious person starts with the choice to be happy and deciding to live your life every day.
Avoid Negativity In Life
Recognizing that negative stuff can happen is OK. Ignoring truth isn't beneficial, at all.
Being practical, in reality, may be the secret to doing your best, you will not waste much time planning if you are overly optimistic about an upcoming interview and you are sure that you can land the job.
If you have an extremely negative attitude, however, you might sabotage your chances of being recruited. When you step into the interview room, saying, "No one will ever hire me," will lead you to look and feel discouraged.
The reason you are not hired could be your lack of faith or perhaps your own way of thinking that leads you to think only in negative thoughts and to lack motivation.
Control Your Actions
Here are several fundamental distinctions between optimists and pessimists in their reactions. The first distinction is that, while the pessimist sees it as irreversible, the optimist sees a loss as temporary. As a transient occurrence, the optimist sees an unexpected event, such as a shipment that falls through or a sales call that fails, one that is minimal in time and that has a little clear effect on the future.
On the other hand, the pessimist views unpleasant experiences as permanent, as part of life and fate. So, take a minute to really focus on the challenge before you answer when you find yourself in this position.
Don't Get Disappointed
Seeing the bright side of defeat can be incredibly difficult at times. An optimist considers events to be external, whereas pessimists regard events as personal. The optimist would appear to see the loss as a product of external circumstances over which one has no influence if things go wrong.
An optimist tends not to take personally the case. Although loss is not something anyone wishes to live with, it is seen as a learning tool for the optimist.
Know that temporary, specific, and extrinsic are the inevitable setbacks that you face. See the bad scenario as a single incident that is not related to any future events and is primarily triggered by environmental causes that you will have no influence over.
Simply declining to see the incident as irreversible, pervasive, or suggestive of personal weakness or incapacity in some way. Resolve, no matter what happens, to act like an optimist.
You may not be able to predict situations, but the way you respond to them can be controlled. The quicker you learn this, the happier in life you will be.
Final Words
"True hopefulness and optimism are what leads one to dare. It is also what lifts one back up to dare again after a failed attempt."

– Bibi Bourelly
Check My Private Library For Personal Development
Read More About Personal Development
…
Would You Like To Be Able To Help People By Learning New Skills?…
Below Are The Easiest And The Most Effective Ways To Make It Happen!
Other Important Resources
Always fighting for your rights and your daily improvement,
Juan Plamen
Author