Ways To Stay Motivated
How do you Stay Motivated Constantly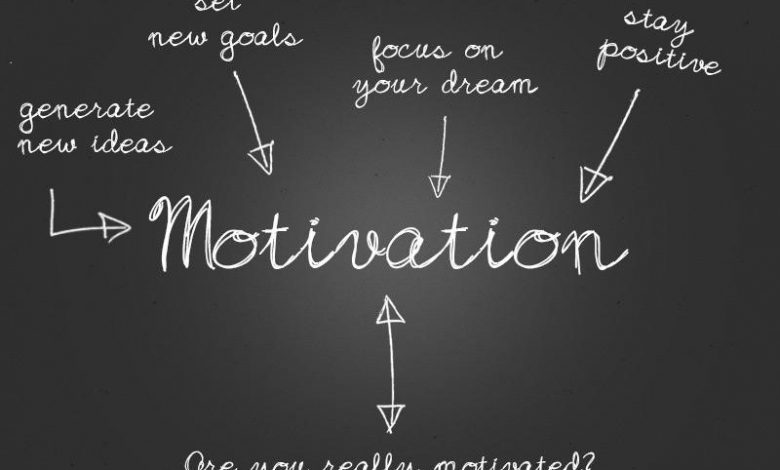 Highly Effective Ways To Stay Motivated
Motivation is what pushes one to make things better, but it isn't always easy to remain motivated. But motivation can be positive as well as negative in your life, here's an explanation:
The positive things that will happen when you take action are focused on positive motivations. For instance:' Completing this task means I'm only a step away from being qualified.'
Negative motivations concentrate on the negative backlash that if you do not take action, will happen. For instance:' If I don't complete this assignment in the next few hours, I'm going to fail my course.'
In various circumstances, negative and positive motivations can both be effective. It's much easier, however, to do something because you actually want to, rather than because if you don't do it, you want to avoid a specific outcome
Tips To Stay Motivated
1. Understand Your Life Purpose
Sometimes what matters is not so much what or how, but your why—the purpose behind what you do. Being clear about what you work for can give you the incentive to stay on track.
Think about the times you've been the happiest version of yourself, what're these moments about? would you like to find a job or to help people feeling that same way by creating similar moments you've lived?
Also… start asking yourself questions like… what're usually the things I enjoy doing the most and how can I apply this to make a living for me and for my purpose?… how will I feel if I do that?
2. Track Your Progress
It can be really inspiring when you're planning to work toward anything if you can see testimony that you're making progress. Draw or create a visual representation of how you are approaching the goal you have set yourself to achieve.
Once you've created a visual representation of how to keep the progress all you need to do is to keep that same discipline and positive attitude.
3. Stay Positive
Positive thoughts contribute to stronger actions, and you will be helped to achieve your best by self-affirming statements. Take control of how you think, how you feel, how you conduct yourself. Positivity will assist you in making the decisions that lead to achievement.
4. Organize Yourself
Make sure your environment is uncluttered so it is possible to organize your mind. A calm environment provides you with a better chance of being more productive and efficient.
For example, will you feel better studying and reading in a library, or, perhaps, going to read your favorite book or listen to your favorite podcast near the beach or somewhere with the sounds of nature, beautiful colorful backgrounds, and peace of mind?
5. Avoid Multitasking
Don't split your consideration, but give the task at hand to your full and undivided self. Your chances for success go way up when you do.
6. Stay In Your Zone
If you're in the zone, your best and perhaps most efficient activity is primarily done. Ask yourself how to create the right atmosphere for you to do your best job and stay there until you're done.
7. Reward Yourself
Study what it takes to get yourself to finish hated tasks and set up an incentive scheme for accomplishment. Reward yourself for even greater and more difficult activities by doing something even more fun, such as going to a movie or taking a trip to a nice location, or even buying something for yourself.
Your success may not seem like anything worth celebrating to anyone, but, anyway, take time and do it! It is your duty and your incentive, but there are good ways to keep inspired. The more you thank yourself for the honest success you have achieved, the more driven you become to achieve new goals.
8. Don't Give Up
It is definitely a safe time to take a break to look for a new solution to the job when everything doesn't feel right.
You can do it right and more accurately, but it's not exactly the most inspiring strategy. Very commonly, a range of obvious tweaks to the present strategy can be found that can both modify your experience and free up new opportunities.
This is why it is so popular to say "one way or another"-if you truly want to reach your target, there is always a way; and most certainly, there is more than one way. Find another one if a certain technique doesn't work for you, then keep experimenting until you find the one that can both keep you focused and give you the desired results.
Many individuals feel that seeking a new strategy requires giving up. On their way to the target, they take pride in being very persistent and refusing to pursue any other choices.
9. Select Success
Choose to be effective, then stick to your decision and see it through to a conclusion. You will improve your chances of success by building a mental image of yourself successfully finishing a task.
"No one is to blame for your future situation but yourself. If you want to be successful, then become

                                                   "Successful."― Jaymin Shah
Ready to share the " Ways To Stay Motivated " with your team? or perhaps, share the Ways To Stay Motivated to other people and help, you never know who may need to read about it!
Check My Private Library For Personal Development
Read More About Personal Development
…
Would You Like To Be Able To Help People By Learning New Skills?…
Below Are The Easiest And The Most Effective Ways To Make It Happen!
Other Important Resources
Always fighting for your rights and your daily improvement,
Juan Plamen
Author