"Be Yourself" What Does It Exactly Mean?
What it mean to be yourself and live happily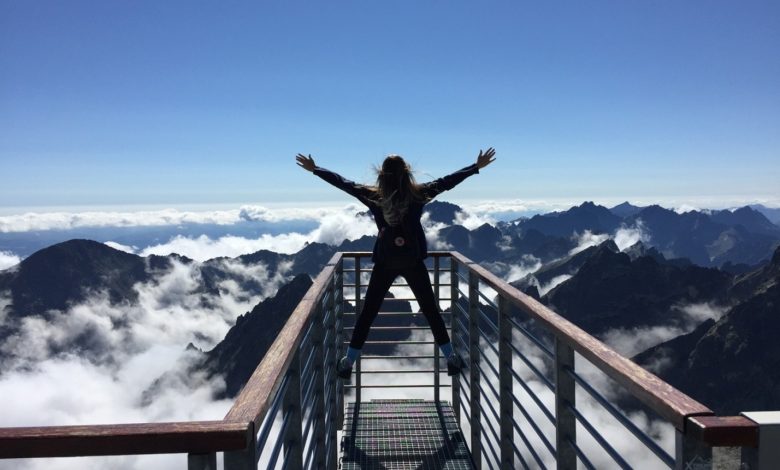 How To Be Yourself
Being yourself seems like just a phrase, a piece of adorable advice, but actually, it's a complete code of life.
"Never be bullied into silence. Never allow yourself to be made a victim. Accept no one's definition of your life, but define yourself."
                                                                                                                        ― Harvey Fierstein
I often hear people saying, "be yourself" and it seems quite interesting to be my own self, right?… but how can we be ourselves in this world of glamour and competence where everyone tries not to be what he/she actually is?
Most people try to become a person loved, respected, and admired by others… so in all these conditions a person cannot act upon this phrase "be yourself".
The truth is we all have a lot of fears and we'll always keep them if we do not learn to face them, these thoughts in our minds and these fears stop us from becoming ourselves.
We have fear of losing people, fear of losing money, fear of losing fame, fear of losing our careers, and just because of these fears we mask our inner selves and just become culprits, culprits who only spend their whole life just to make others happy. (Read how to live a happy life)
Being yourself is a blessing, not only a blessing but I will say a blessing in disguise because when you become yourself you turn into the best version of yourself, and being yourself is such an amazing feeling that cannot be described in words.
By the way… I think that the School of Positive Transformation has one of the BEST programs when it comes to how to overcome your fears and become the best possible version of yourself.
"To be yourself in a world that is constantly trying to make you something else is the greatest accomplishment."

― Ralph Waldo Emerson
In the quest of finding the answer to my question of how can I be myself I found that it's quite easy to act upon the advice "be yourself"
Let's discuss some of the ways to be ourselves…
Be Like a Child
Have you ever noticed a child's attitude towards other persons' thinking?
A child won't care about what others will think about him when he will cry for a bar of chocolate in front of the whole mart, he will not care about neighbors peeping through windows to see him dancing in the yard, and yes a child is free of all worries and enjoys every moment.
Now the point is we all have hidden inner children in us which we have to find out to act upon the phrase "be yourself", meaning, we should never ever care about what others say or think about us.
All we need to do is just to find out our comfort zone and remain happy and enjoy the movement. 
And if you find yourself worrying about being judged… remember, that is merely just the effect that socialization had on you, this is not who you really are.
Relax and Stop Worrying
One of the biggest problems that don't let us live freely and happily is our worries. Kick-off all of your worries out of the ground (i.e. out of your life)
What if you slip and fall in a street? among us, some persons will feel shameful and they will run towards home, at home, they will yell at members to get rid of their frustration.
On the other hand, a self-motivated person will laugh at himself, stand up by looking at people and laughing and telling others this incident as a story. (Read ways to stay motivated)
Now quoting this example simply mean that we should enjoy every moment without worrying about what is useless.
If people make an unrespectful judgment for you don't take it seriously, just think they have a "mental issue by birth" or some other thing that will help you keep your positive energy and vibes.
Be Honest
Throughout our life, we are in a phase of learning and growing. We are all somehow imperfect so whenever you feel like you have a weak point or you feel insecure or ashamed of yourself and you hide that weak point then move ahead and turn your so-called flaws into your strengths.
Be honest with yourself and everyone.
Don't Compare Yourself With Others
Comparing yourself with others is an activity that only brings harm to your life, if you compare yourself with others, as a result, you might feel underestimated or discouraged, the most dreadful thing that I faced regarding comparison with others is to get demotivated.
If you try to be someone you are not then definitely you cannot become what you are, and your thinking will become negative day by day.
You can always see the appearances others wish to represent in public but you won't ever see what's going on at the back of their facades in their perfect world.
By comparing yourself to others, you give their image-portrayal way too much power and reduce your worth based on a vision. It's a futile activity that only brings harm.
Stop Being A People Pleaser
Wanting everyone's love, care, and attention is a useless way of thinking that can harm your self-confidence and your personal development.
"No one can make you feel inferior without your consent and what matters most is that you listen to your inner confidence and if it's missing, that you start developing it"

― Eleanor Roosevelt
Check My Private Library For Personal Development
Read More About Personal Development
…
Would You Like To Be Able To Help People By Learning New Skills?…
Below Are The Easiest And The Most Effective Ways To Make It Happen!
Other Important Resources
Always fighting for your rights and your daily improvement,
Juan Plamen
Author