Overcome Fears and Find Success
Say Goodbye to Fears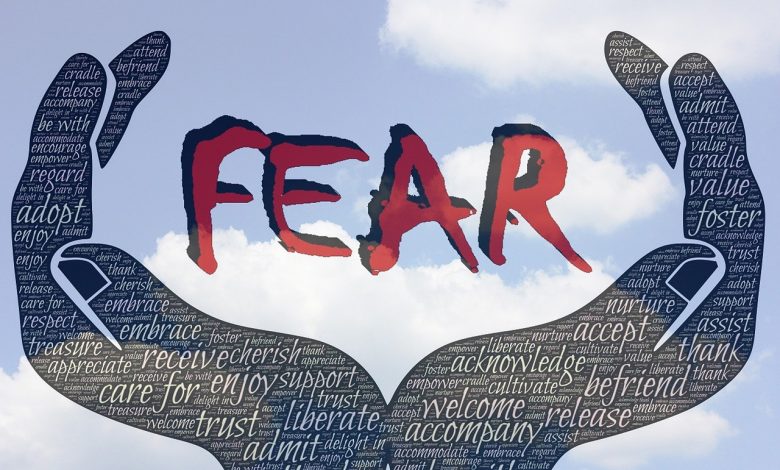 Strategies to Overcome Fear and Anxiety
Fear is an emotion generated by your imagination focused on risks that are actual or imaginary. Fear can be focused solely on fact… or not. In certain cases, it can also appear as anxiety problems, as anxiety is based on potential fears (the morning walks are proven to reduce anxiety)
These hypothetical perceived danger situations end up feeding the paranoia to the point that it gets all-consuming. It is not fear itself that is the real problem, but how we keep it in our minds.
Everyone's got fears! Even after their fears, others want to move, while others are frozen and imprisoned! But you are not surviving if you are governed by terror! You know that jail is not just a place… but a state of mind!
On the outside, though emotionally incarcerated by terror, you can seem free to others, yet meeting our fears and confronting them may be the secret that unlocks our jail doors.
Once we confront our fears It frees us to step through the possibilities that come with the courage to follow our passion and purpose without stoping halfway and say… damn I'm happy to see results now!
I can recall times when I let my worries guide my choices and during that time, it reduced what was possible for me. In my life, there was a time when I had a lot going on and developed anxiety.
"Of all the liars in the world, sometimes the worst are our own fears."

                                                                     — Rudyard Kipling
How You Can Overcome Fears:
1. Work Despite Fear
Knowing the terror is only a sensation! Nelson Mandela claims that the lack of fear is not bravery, nor victory over it! We believe that, through terror, accomplished individuals or individuals who have done amazing things are not afraid, and that is clearly not true.
We must always, and I mean… ALWAYS learn to substitute confidence for our fear and allow our passion to be greater than our fear, otherwise, we're going to limit ourselves and the opportunities that life brings to us almost all the time.
Just imagine, you're building your dream house but then you're out of money and you need to get a little loan that you're certain to give back in 5 months, would you let the fear stop you from achieving your dream home? or instead, you'll take the risk and hard work for the next 5 months?
The summary of this chapter is… work on believing in yourself and you'll defeat fear and find success.
2. Do One Work Each Day That Scares You
Being in your social circle is not going to get you anywhere in life, and it will probably not help you learn how to conquer fear. In my opinion, not doing the things that scare you will only raise the possibility that your worries will intensify and any decision you make will eventually take over.
There is one thing I want to motivate you to do every day that worries you, anything tiny may be it. All that counts is that action is taken by you. Made it a habit of becoming uncomfortable to feel relaxed.
A special portion of the brain that produces dopamine, nature's make-you-happy drug, is activated by putting yourself in fresh and unpleasant circumstances.
When you brace yourself to do something that frightens you every day, your anxiety disappears and your bravery increases. Think about it… if you are faced with your fears, how do you fear them again? Your trust will skyrocket soon enough.
3. Learn About your Fears
This first move may be the most complicated one, but it's completely important, too.
The insecurity that lies locked in the gritty regions of your subconscious can not be resolved, you've gotta face it. You see the entity when you turn your face toward a human and learn what he looks like and how he behaves, you discover something about your anxiety that you didn't know before, as you turn toward your fear (rather than away from it). This knowledge lets you resolve it.
Try writing a diary for a span of two to three weeks to support yourself and overcome your worries and anxiety. Record any trends that you find. (Find a treatment for children with anxiety)
4. Illustrate Success
Before completing it, athletes can envision the successful accomplishment of physical challenges thousands of times. This conceptual mapping means that it's more likely to take the well before course as the body travels.
The same routine will train you for whatever you're trying to do, to excel. So always remember to have a vision of success wherever you go and whatever you do because your mindset must always breathe success to encourage yourself to push one extra mile and continue going, or else, you'll have a higher chance of failing.
5. Final Words
As the adage says, "If you don't succeed at first, try, try again." Yet there's also the expression, "Insanity does the same thing over and over again and expects different results." If you're scared to do anything again because the last time it didn't work out, find out why it didn't work, and try anything different before you totally give up trying.
…What did you like the most about the post on how to Overcome Fears And Find Success?
Remember to recommend how to "Overcome Fears And Find Success" to anyone that may need it, It's always possible to help people!
Check My Private Library For Personal Development
Read More About Personal Development
…
Would You Like To Be Able To Help People By Learning New Skills?…
Below Are The Easiest And The Most Effective Ways To Make It Happen!
Other Important Resources
Always fighting for your rights and your daily improvement,
Juan Plamen
Author