The Life Of Dorian Tihi
Story Behind the Dorian Tihi's Personal Growth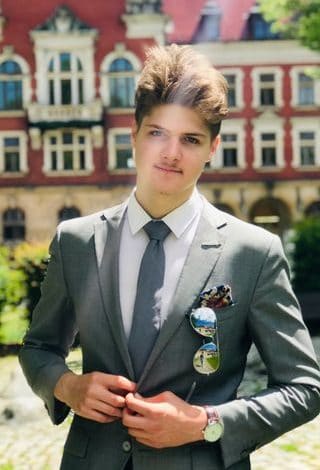 Get Inspired by The Life Of Dorian Tihi
Hey there lovely community and welcome back to another episode of Personal Growth Stories!
Today I had the pleasure to interview and talk to Dorian Tihi!
What you should know about him?…. Well, firstly, he can be an inspiration for some of you and if you're reading this post you're gonna know a bit about his life, his motivation, and his objectives. Any advice given is good here!
About Dorian's Life
My Name is Dorian Florin Tihi and I am a 17-Year-old guy born in Romania on 29/07/2003.
Me and my family spent 3 years in Romania before moving to Spain, the place where I spent my Amazing Childhood. We lived near the sea & were active all day, everything about my time spent in Spain was amazing, my friends, the school… everything I can think of.
If I would have to name some things that I learned from that experience, I think it would be the fact that people matter more than you think. The more likable you are between people the more opportunities you have.
We lived in Spain for 7 years, then, unfortunately, we had to move to Germany because of the financial situation in Spain.
Promo Of The Day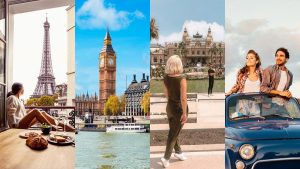 Win a Month in the European City of Your Choice to Live Like a Local
Moving To Germany
The first years were hard… we couldn't speak the language and it was 1 year spent learning the language before I could attend school. One of the most difficult decisions I had to make in my life came one year before finishing school in Germany, I knew that getting a job wasn't the right thing for me, the funny thing is that every time teachers and people were trying to influence me into going to work.
At the time I had found my passion which was on one hand becoming a Profesional Badminton Player and in the other, an Influencer/Youtuber that Inspires other young people to follow their dreams.
The Options I had were slim and in order to achieve these goals I had to move to a city 500km away from home as that's where the best training and opportunities were. I was 16 years old at the time and moving at that age alone was one of the hardest things I have ever done…only one thing helped me to make that decision!
That thing was my "PASSION". If you have a big enough "Why" you will get through any "How".
That is also the thing that keeps me going nowadays. Nowadays I am actively working towards my dream & I am more than happy I made that decision. It wasn't easy but it was worth it. I am an Athlete at the Academy of Bonn Beuel and I run an Instagram page that is all about Fashion & Style and a YT Channel focusing on Providing the value that people need to change their lives.
Final Words And Advice
The Advice I would give to the people & generations to come is to find your "WHY".
Why are you living?

Why are you doing the things you are doing?
Without a Why you don't know what your Mission is. A "Why" accompanied with PASSION is the most IMPORTANT thing in life.
I really hope you enjoyed my Story about how I got where I am today & if you have any further questions or just want to get in touch with me. Feel free to send me DM on Instagram or maybe even leave a comment on my YT Channel "Dorian Tihi".
Have a good day and make sure to find your why! Do it for you and for everybody you want to help ?
This article was written by Juan Plamen featuring Dorian Tihi
…
Share This Story!
You never know who you could help by sharing this post and the life of Teale Vint, help the world and people around you by showing them you're caring
Would you like to hear more stories like this one? Click HERE
Check My Private Library For Personal Development
…
Other Important Resources
Become A Coach And Start Earning By Helping Other People > Are you dreaming of becoming a professional or a part-time coach to help people you care about and make a difference in the world?… Then you must check these programs
Make An Income By Teaching And Traveling The World > Start the job of your dreams and travel the world meanwhile teaching
Improve Your Life Today > Would you like to be able to improve your life
and skyrocket your lifestyle?… Take a look at my book, The Bushido Philosophy.
Personal / Eagle Beagle Spirit > Get in touch with me through Instagram
Visit Our Shop or Become An Ambassador for our brand to promote our cool clothing gear!
Always fighting for your rights and your daily improvement,
Juan Plamen
Author