5 Best Greek Islands You Should Visit
Beautiful Islands to visit in Greece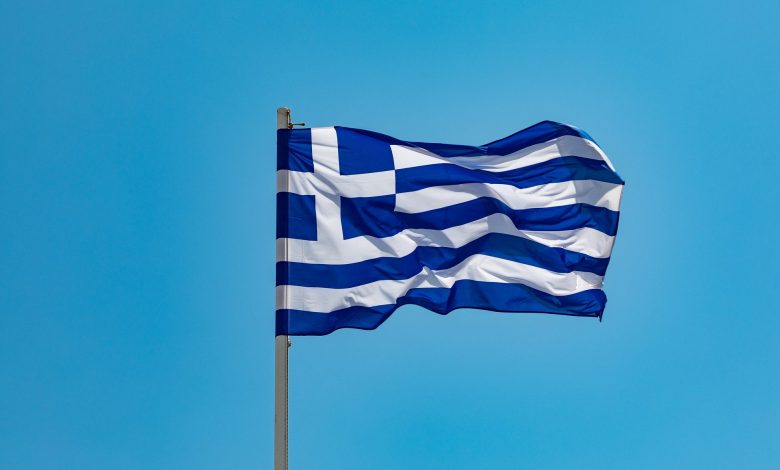 5 Island Places You Should Visit in Greece as a Tourist
The Greek Islands are one of the world's best resorts, with beautiful beaches, scenic coastlines, and a Mediterranean climate, but that's not all… did you know this is the home to some of Europe's oldest civilizations as well as interesting archaeological sites and fascinating local customs?
There's an island for everyone, whether you want to learn about Greek culture, relax on a remote beach, or dance the night away.
With over 6,000 islands to choose from, each with its own unique beauty and charms, I've whittled it down to the top five Greek islands to visit in your lifetime.
Promo Of The Day!
Win a Beach Vacation for 4 on the Hawaiian Island of Your Choice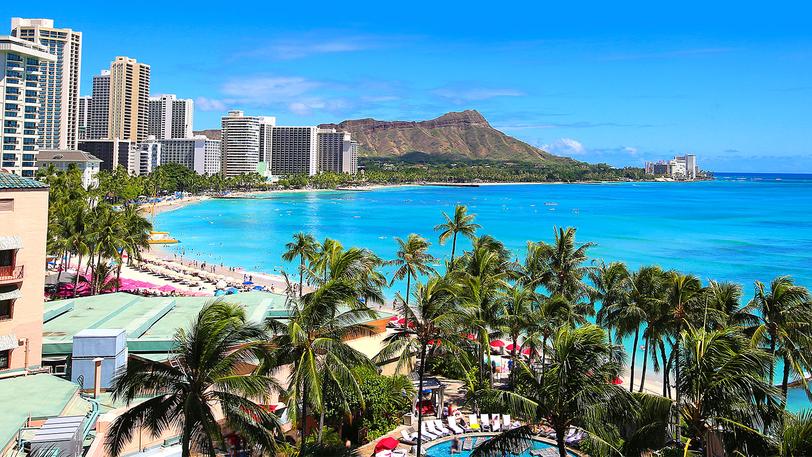 The 5 Best Greek Islands
Symi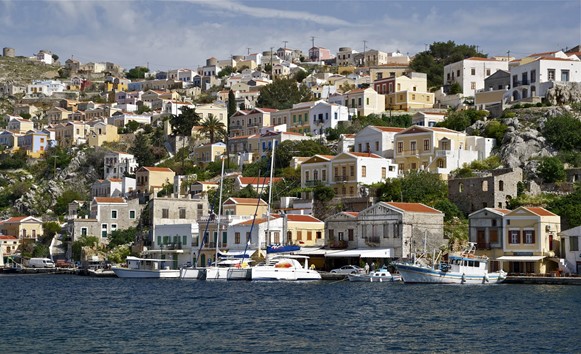 Because you've never heard of Symi doesn't mean it's not one of the most beautiful Greek islands, It's difficult not to be astonished by Symi's vibrant harbor.
Gialos Harbor retains its old-world beauty, framed on all sides by stately neoclassical houses., also, you really should take advantage of the waterside cafes and restaurants, and learn about island life from the locals.
The Timiou Prodromou Monastery, the Fish Market, and the Clocktower are all attractions in Symi Town, and you can find also traditional handmade pieces such as ceramics, jewelry, honey, and paintings by local artists, they all are sold in their shops.
And if you travel out of town, you'll find wonderful beaches with excellent snorkeling opportunities.
Milos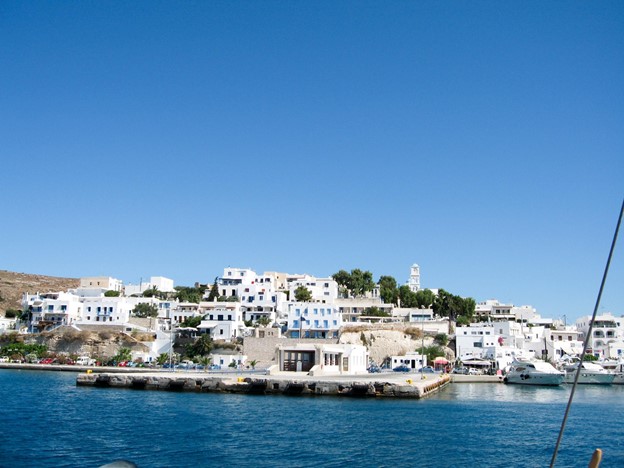 Milos, located on the western side of the Cyclades, is known for its breathtaking scenery and is undoubtedly one of the best Greek islands to visit on vacation.
The coastline is remarkably diverse due to the island's volcanic origins, with white beaches contrasting against red, orange, and pink rocks. Milos has one of the most exciting coasts of all the Greek islands, with tropical rock formations, emerald seas, and caves steeped in pirate legends.
The stunning lunar landscape of Sarakniko, the island's most photographed location, is a must-see. Kléftiko offers excellent diving in secluded rocky caves and crystal-clear waters, despite being only accessible by boat.
Karpathos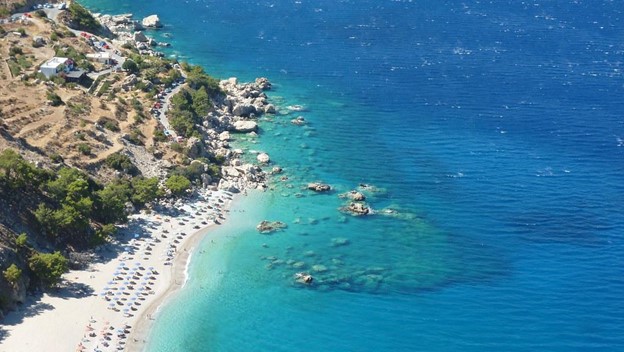 Karpathos is the place to go if you want to experience true Greek culture. Women still wear traditional clothing, and men use scythes to pick their crops. Musicians play the bagpipes, lauto, and lyre while singing in the manner of their forefathers during the island's local festivals and feasts.
Visit Olympos, a long-forgotten village where ancient dialects are preserved. The village is known on Karpathos for its long-standing traditional traditions, and it is a living museum. The island also has wild mountains, blue coves, and golden sand beaches, as well as scenic hiking trails that lead to areas that are difficult to access by car.
Karpathos is one of the most beautiful Greek islands.
Kos
Kos, which is near to the Turkish coast, is awash in ancient ruins. The Ancient Agora, Roman Odeon, and the medieval Castle of the Knights are among the top sights in Kos Town, which blends Ottoman and Venetian architecture.
The Archaeological Museum of Kos is also worth a visit, with outstanding exhibits of famous Greek temples and magnificent artwork.
The Asklepion, an ancient healing temple dedicated to the god Asclepius, is the island's most popular attraction. The place, which is perched atop a hill, provides panoramic views of Kos Town.
And, with over 290 kilometers of coastline, there are plenty of beaches to relax on once you've seen all there is to see.
Santorini

Santorini is known for its whitewashed homes, soaring cliffs, and breathtaking sunsets, making it one of the world's most romantic destinations. It is without a doubt one of the most beautiful Greek islands.
The spectacular landscape of Santorini, which is located in the Cyclades Islands, was created thousands of years ago by a massive volcanic eruption.
Santorini's center sunk, leaving a caldera (or crater) with steep cliffs on the east side, this caldera is home to Santorini's famous villages, which feature Cycladic architecture and a variety of luxury resorts.
Fira, the island's capital, and Oia, in the north, are the most well-known villages.
…These are the 5 Best Greek Islands You Should Visit! Get ready and travel to Greece! 
Also, make sure to share the 5 "Best Greek Islands You Should Visit" with your friends!
Check My Private Library To Travel The World Almost For Free!
Travel The World And Make An Income By Teaching
…
Don't Miss The Occasion To Find The Best Traveling Services Available And Travel The World!
– Make An Income By Teaching And Traveling The World > Start the job of your dreams and travel the world meanwhile teaching
– Travel As a Single Person > Would you like to travel the world as a single person and having fun by getting to know thousands of other people like you?… Check this!
– The Best Car Deals > Always get the best deals when renting a car, super secure and easy!
– Free Travel Insurance Quote > Traveling can be really dangerous and the prices for some insurances in some companies are over-expensive and do not offer complete insurance,
here's the best one.
Other Important Resources
The Best Hosting Service > Take a look at this UNIQUE, CHEAP, SAFE, and PROFESIONAL hosting service to keep your site always safe and constantly growing your audiences.
Improve Your Life Today > Would you like to be able to improve your life
and skyrocket your lifestyle?… Take a look at my book, The Bushido Philosophy.
Personal / Eagle Beagle Spirit > Get in touch with me through Instagram
Visit Our Shop or Become An Ambassador for our brand to promote our cool clothing gear!
Always fighting for your rights and your daily improvement,
Juan Plamen
Author