Interview With Lori Shemek
Interview of Lori Shemek may help you to lose weight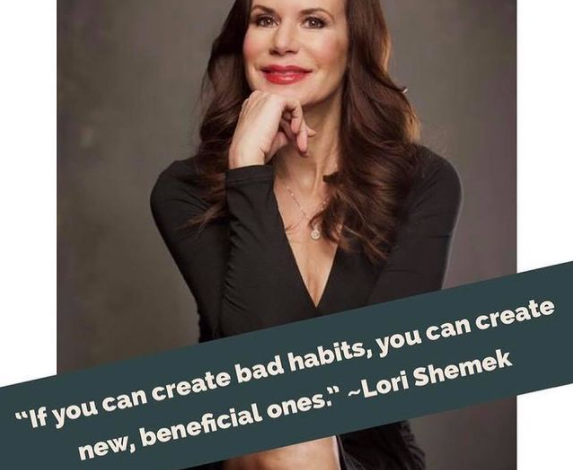 Interviewing the Top Weight Loss Coach, Lori Shemek
Today I'm going to interview Lori Shemek one of the tops weight-loss experts in this field.
She's going to talk about her history and why she chose to become a tremendous health expert that noways helps thousands of people to reach their health goals and become the healthiest, the happiest, and the fittest version of themselves.
Juan Plamen:
– Good evening Lori! 
I'm so happy to have you with me here today.
Lori Shemek:
– Good evening Juan, It's a pleasure for me to be here, thanks
Juan Plamen:
– You're super welcome!
… you know, I've always found really interesting people who put other's people's interest first instead of their own interests first… clearly, I and my audience needed to get to know more about you, why you do what you do, what's your inspiration and your goal by doing what you do…
For starters… can you tell me where and when have you been born?…
Lori Shemek:
 – Of course Juan, I was born a long time ago in Michigan.
I was born to a mother and father who were very young. My mother was only 19 years old when she had me.  Because of her age and estrangement from her family, she was at a disadvantage from the get-go at being a mother.
Fortunately, my father's mother stepped in to help her. My grandmother was a wonderful woman – strong and kind. I believe that because of her, I was given a chance to thrive.
My parents had me and my brother Mark soon after I was born.
Sadly, my parents were only married for four years leading to many challenges for all of us.
Juan Plamen:
– Wow, Lori, I'm so thankful you've shared this important piece of information about your life with me and my audience, now I can think of many of the reason why you're doing what you do today and why you believe any person deserves the same chances as any other…
Let's get to know a bit about your childhood…
What you loved the most about your childhood? any special memory you consider special and that you would like to share with me?
Lori Shemek:
– Certainly!… actually, I loved so much holidays and still do.. but especially Christmas!
My mother made every holiday very special for us – over the top even though we were very poor.
Because of her, the feeling of Christmas stays with me year-round.
Juan Plamen:
– That's so wonderful.
Christmas definitely is a beautiful time of the year, I guess everyone has their story about Christmas, but the one you just shared with me demonstrates how one person can help you to see things differently and how one beautiful action can remind in our memories even after many years and that's what I find really beautiful about this.
…Now that we're speaking about your childhood.
…could you tell me if there's anything that has influenced you into becoming the beautiful person you're today?… I'd love it if you could share one or some of those experiences.
Lori Shemek:
– That is very kind of you Juan! And yes, I can tell you one thing that has influenced and helped me to become the person I am today.  
The first thing that comes to mind is my Aunt Bonnie.
She was very influential in my life as a young girl, because she showed me through her actions and her words, that women can be successful, smart and truly empowered.
Because of her, I had the confidence to move forward even when it would have been easier not to… and I'm so thankful for these lessons in my life.
Juan Plamen:
-Thank you, it's incredible the power one person sometimes can have in helping someone's thoughts and way of thinking to change… and Aunt Bonnie really seemed to be the kind of person from who you could learn something beautiful and at the same time to be the kind of person you could rely on, thank you for have shared this with me Lori.
Now, we all know sometimes life can be tough, and I believe from this kind of situation people become stronger and empower themselves to keep on going on with the things they have in mind and the plans they have for their lives…
Is there something you would like to share with me about this topic?…
Lori Shemek:
– Well overall my childhood was not optimal for a young girl…
My mother (who had remarried/divorced) became ill most of the time, we had little money, and unfortunately, she was under chronic stress.
...I was the eldest of two younger brothers. Because of my mother's mostly emotional and physical absence, I took over the nurturing – cooking, care-taking for them despite my young age.
We had an absent father and all family lived out of state.
Sadly, my mother died at the young age of 36 leaving behind three young children with literally nowhere to go… they found different homes for all three of us and we were never to live together again.
However, despite the setbacks, I put myself through school and university…
I love helping people and so gravitated to the helping profession of psychology and nutrition.
One of the main lessons I have learned through my hardships is that we are always at choice.
This was shown clearly to me by my mother who felt, like many do in life, they have no choice.
But we always do.
Juan Plamen:
– Lori, first of all, I want you to know I respect you so much for everything you're sharing with me right now and that you've earned my respect for keep on going after so many difficulties in your life… this part of your story It's something people shouldn't go through… but unfortunately, sometimes we have to… so I wanna say thank you again for sharing all this and
I hope people who get to know about this part of your story to find it useful.
After all that… what you love doing nowadays and what keeps you going today?…
Lori Shemek:
– Thank you Juan, I hope for that too since this was a part of my life that I believe many people around the world can bond or feel identified with, I believe there're many other people like me going through similar kinds of situations.
And well, about what keeps me going…
My health coaching business is something I tremendously love.
Helping people to change their health is truly a gift for me! 
Also, I love so much to write too, so I've authored four books and am working on a fifth book as I write this.
My goal is to help change as many people's lives as possible while I am still here.
Juan Plamen:
– Surely, many people out there may find this super helpful and feel identified with, you're right.
I think health is something we many times forget about to take care of until is too late,
but you know, not many people could do what you do, I believe it is people like you
with a story that can help the most to people around us and change the world.
A health coaching business is definitely something people should look for, we sometimes just need good advice from experts like you so I'm grateful there're people like you outside there to always give a hand and help.
Lastly, my final question is… which advice would you give to the future generations to come Lori?
Lori Shemek:
– To always believe in yourself!
Kick lack of confidence to the curb always…you are unique, you have talents that the world needs to know about. 
Never allow yourself to think you are less than you are, because you are much much more – you are a true miracle.
Juan Plamen:
– That's so beautiful. I think the same way you do about believing in ourselves, it's important since if we don't do we're gonna get frustrated all the time for things we can't accomplish, everything creates, starts, and ends within ourselves.
How can people get in touch with you Lori?
Lori Shemek:
– Oh, I'll make it easy people can reach out to me via my Website…
Or just by the social media:
Twitter:  @LoriShemek
Facebook:  Dr. Lori Shemek
Instagram: @drlorishemek
…
For More Stories Click Here
Would you like to be able to improve your life
and skyrocket your potential?…
This is your chance to get a copy of my unique and life-changing e-book!
Get in touch with me through Instagram >
Visit our shop, or perhaps, become an ambassador and promote our cool clothing gear!

Always fighting for your rights and your daily improvement,
Juan Plamen
Author