How To Get Paid For Writing (Quick 7 Ways)
Money for writing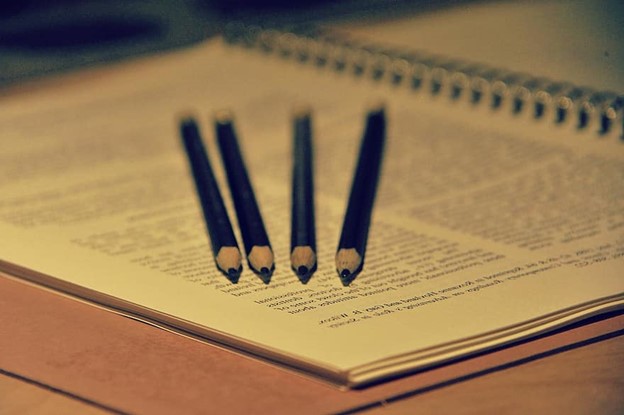 The 7 Best Ways to Get Paid by Writing
Anyone can make money by writing stories whether they are a professional freelance writer or a novice with no experience… it's even a common career nowadays and people do it full-time or part-time.
Guess what! you can use that for your own blog or for a website that pays you to write posts!
But first of all, as most of you can imagine… to get paid to write posts you'll need to start elsewhere, learn expertise (become knowledgable in a certain field), and experience.
If you do that and establish a client base and credibility eventually you'll be able to earn even more and more.
So now the big question…
What are the possibilities for earning money by publishing articles?!
1. Writing for your Blog
Setting up your own blog is a long-term strategy, and publishing posts is not a quick way to make money.
Also, writing won't pay the bills until you monetize the blog by affiliate ads, supported content, or selling your own items. On the other hand, if the blog has enough content, it can continue to generate revenue without any work on your part.
What I recommend you to do for starters is to choose a credible blogging site, a lucrative niche, and a catchy domain name that people can quickly remember (something out of the ordinary sounds cool tho), and start producing content to ensure a decent start.
And most importantly… along the way, it's critical to configure the website for both consumers and search engines, as well as to monetize the content through affiliate marketing or adding Google Adsense to your site.
2. Freelance Platforms
With freelance websites, you can make money writing online.
There are online marketplaces where you can set up an account and look for customers, yeah, that's right… but in my opinion, one of the best websites you can earn money fast and gain also fast reputation is Fiverr.com
As you may know, most platforms allow you to create a portfolio and collect customer feedback, and that's cool for you and for the customer so you'll be able to provide quality work guaranteed and satisfaction to the client.
Another benefit is the safe payment method.
Freelance sites, on the other hand, charge commissions to writers, companies, or both, and as a result, it's important to read the terms and conditions.
3. Blogs Looking for Writers
Another way to get paid to write posts is to work directly with blogs that are searching for contributors.
In my opinion, I really recommend you to choose this option if you're looking for a long-term relationship with a brand/company, in return, doing this will help you to set a comfortable working schedule where you'll be able to have more flexibility when you're working, plus, you'll be probably super happy since you're supposed to write posts about a niche you really like and find interesting!
These kinds of blog sites are typically large sites with a large audience that regularly publishes new and fresh content.
4. Article Writing Services
Article-writing providers, unlike freelance sites, serve as a middleman and provide greater influence over tasks.
Your salary would be much smaller than if you dealt directly with a customer but it would be guaranteed at least, even though the client has a concern.
Since big providers are more trustworthy in the minds of clients than freelancers you'll be more likely to find a consistent job flow, keep that in mind when you start your journey but also keep in mind what's the best method and option for you.
5. Sponsored Posts
Create endorsed/sponsored content for other brands to monetize your writing talents while still promoting your own blog: stories, sales, announcements, lists, animations, infographics, and so much more.
In exchange, from my experience, the company can pay you in cash or provide you with gift cards, free product demos, and cool other benefits (the options usually depend on which brand you're posting the sponsored content for).
But hell… I guess you all want the "in general" am I right??? So yup, here I go…
In general, you can expect to earn between $150 and $800 per supported piece of material !!
6. Writing Contests
A perfect way to get paid to write essays at home is to enter a writing contest.
It's not the most common way to make money but it's always worth a shot, right?… typically, such competitions focus on a certain genre or subject – fiction, nonfiction, poetry, and so on.
Prizes are usually awarded to the authors with the most important and attractive material.
7. Get started now
Don't be afraid to earn money by publishing.
The key is to start learning as soon as possible. If you're a beginner, start your own blog and practice before you've developed a decent degree of skill, or sign up for article-writing services.
More seasoned writers can quickly apply for a premium rate for such sites, or create a freelance profile and collaborate directly with clients using such platforms.
Check My Private Library For Business And Earn More By Working Smarter
…
Would You Like To Become Financially Independent or To Get Back On The Right Track Of Your Life And Claim Your Freedom?
Below Are The Safest And The Most Efficient Tools!
Other Important Resources
Always fighting for your rights and your daily improvement,
Juan Plamen
Author