10 Communication Skills That Are Crucial to Sales Success
Be Successful in Sales with Communication Skills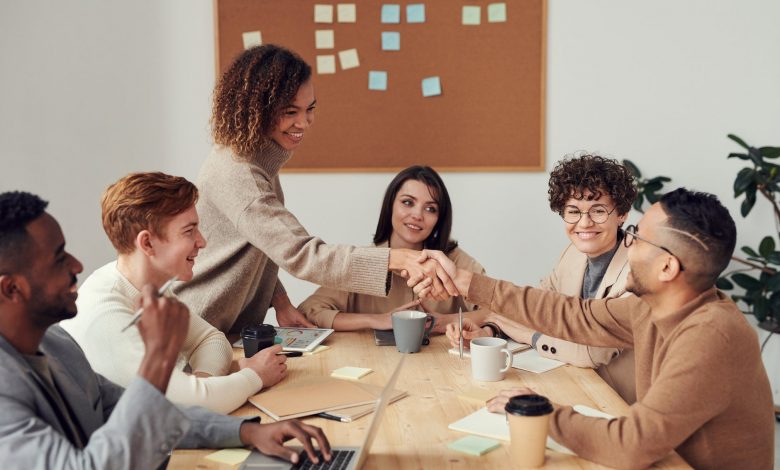 Important Communication Skills to Master to Become Successful in Sales
Perhaps the most critical of all life skills is being able to communicate effectively, It is what encourages us to pass on knowledge to other individuals and to understand what we are told. You just have to watch a baby listen intently to her mother and attempt to repeat the sounds she makes to understand how fundamental the desire to listen to her mother is.
Communication skills, if anyone would ever claim to have mastered them, can take a lifetime to learn. However, there are many things you can do reasonably quickly to develop your communication skills and ensure that you are able to efficiently transmit and receive data.
What's The Importance Of Communication In Sales?
The essence of sales success is the ability to collect and provide data in a manner that makes you want to do business with your prospect. None of that matters unless you are able to get your prospects to speak to you and also listen to what you have to say, your value proposition, your pricing, even the functionality of your product.
That implies that when they tell you or don't tell you anything, you have to be extremely attuned to your buyer and understand what they say. It also implies that you cannot easily reel off a list of advantages or excuses to work together.
You need to know how your prospects learn, what they care about, and what type of communication they prefer, and change your approach accordingly. Having said that… let's get into business!
1. Giving a Prepared Speech
An essential part of the sales process is to produce a pre-written presentation efficiently. Good English can work out for you in this situation which will help you drive the attention of others.
Without sounding stilted and unnatural, can you give a prepared presentation? Without losing the flow, can you handle questions? Can you combine variables that are critical to a particular prospect?
2. Improvising a Presentation
You'll have a sales pitch ready to go in most cases, but what if you encounter a prospect suddenly and he needs to chat right now? Without your prepared materials, can you offer a coherent version of your pitch? Can you speak about what you do in an appealing way at networking or business events?
You'll need to improvise to make sure that you can get the idea across on the spot effectively.
3. Speaking Effectively to Strangers
When you're cold calling or meeting potential prospects, on the other end of the phone or in person, you have to create an instant bond between yourself and the stranger.
Within just a few seconds, can you interest someone and make them ask for more? Can you immediately start building the report so that the prospect trusts you enough to make an appointment? Will you smoothly qualify over the phone for a prospect? Can you close the meeting to get an appointment?
4. Making Small Talk
Before you get down to the real action, most sales presentations and nearly all trade shows and activities include a certain amount of small talk.
Can you talk with close strangers comfortably? Are you willing to make yourself likable? Will you start qualifying and developing relationships with prospects using casual conversation?
5.  Handling Unhappy Customers
Unhappy clients will often call up customer service or tech support in a perfect world to get their problems solved but many clients in this world choose to call their salesperson, he's the one they know best and the one they trust to fix stuff.
Will an angry customer defuse you? Can you describe a tricky issue without further disturbing the client? Is it possible to apologize for mistakes (yours or someone else's)?
6. Drawing People Out
Collecting data is an important aspect of both recognizing a prospect and seeking the advantages that will make their eyes light up? Can you inspire people to speak? Without seeming like an interrogator, may you ask questions? Can you make it easy for people to share personal details with you?
7. Leading a Meeting
You'll probably end up talking to all of them at once if you're making a complicated sale with several decision-makers, even though there is only one chief decision-maker, B2B sales also have groups participating in the purchasing process.
Can you talk to a group efficiently? Without upsetting anyone, can you keep the meeting on track? Can you make your audience feel like each of them is paying attention to you?
8. Negotiating
A big part of sales is negotiation. Each prospect deserves the best deal possible, and you need to find a way to negotiate an arrangement that will make everyone happy.
Is there a good compromise you might come up with? Will you be able to say when to stand firm and when to give in? When a possibility is unfair, will you walk away from negotiating?
9. Communicating With Co-Workers
You need to work together with your fellow salespeople, your sales manager, and with workers in other departments as a salesperson.
Can you get along with people who have personalities that differ widely? Can you keep contact lines with other departments open? Can you resolve disputes in the workplace and put them to a peaceful resolution?
10. Read Body Language and Control Your Own
If the speaker is looking down and slouching, the same statement said by someone who is laughing, looking directly into your eyes, and sitting up straight is received very differently, even though both times they meant the same thing.
That's because our body language always shows our true motives or purpose, even though we can say almost anything we want. Good communicators know how to interpret the body language of others so that they can predict the direction of the heading of a conversation, and therefore ensure that their own body language does not send messages they do not intend to broadcast.
…To who would you recommend the " 10 Communication Skills That Are Crucial to Sales Success "? Do you know some other communication skills apart of the 10 communication skills that are crucial to sales success written in this article?
Check My Private Library For Business And Earn More By Working Smarter
…
Would You Like To Become Financially Independent or To Get Back On The Right Track Of Your Life And Claim Your Freedom?
Below Are The Safest And The Most Efficient Tools!
Other Important Resources
Always fighting for your rights and your daily improvement,
Juan Plamen
Author